Make your 2018 Giving Day gift!
Designate your gift to the Canisius Fund and have the greatest impact on our students.
You can also use the search bar below to find an academic or athletics program that you would like to support. Together, WE CAN!
#CanisiusDivingDay 2018 – One day. 2,398 reasons.
On Wednesday, April 25 the Canisius Community will once again come together to make a collective impact for our students. This year's Giving Day will celebrate the 2,398 undergraduate students by striving to reach a goal of 2,398 donors in 24 hours. One donor for every student. Imagine the difference YOUR gift will make. Think of what WE CAN do together – for our students, our programs, and the Canisius Community. Together WE CAN soar even higher for current and future Griffins!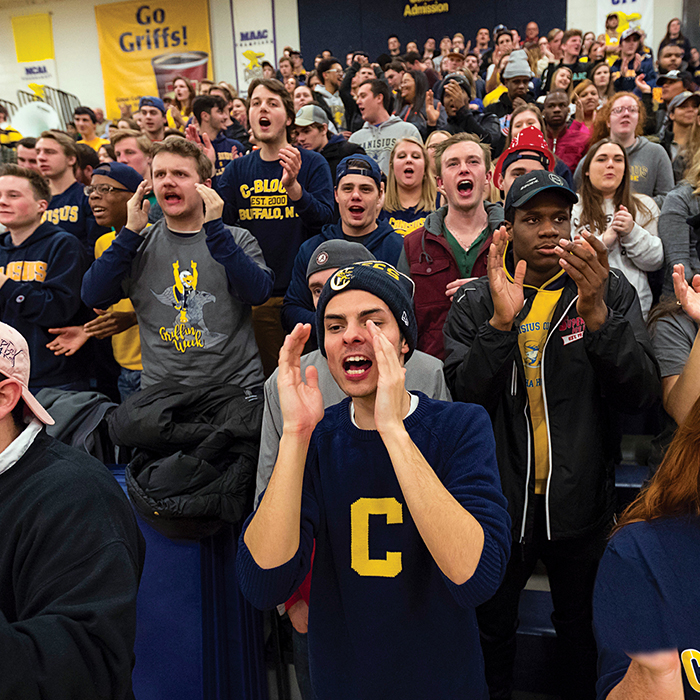 Support our students with a gift to the Canisius Fund, the greatest way to provide tuition assistance and scholarship support. Or, you can also designate your Giving Day gift to one of the additional designations below.
Individual academic programs and departments can be found under their respective school or college; athletic teams can be found under the Blue & Gold Fund.
Challenges
Help Canisius College reach its goals and unlock special challenges.